Our 2023 Season is starting to take shape.
We would also LOVE to be a part of your
private event or party 2023!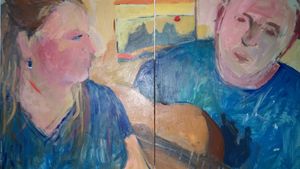 Anderson-Gram
"Your music is like comfort food...a big plate of creamy mashed potatoes on a cold night." 
~ L. Bergeron, Salem, OR
Welcome to our re-vamped web site! You can click on the bottom of the page to listen to one of our songs while you browse.
We will be adding and re-working info for a little bit.
We are adding individual CD tracks (with lyrics) for each album. You can listen, purchase some individual tracks or entire hard copy CDs. We are working on getting more digital CDs available on CDBaby (currently only 'Where It All Begins' and 'On This Ride' are there).
Please look around and contact us if you would like to see info that is not showing!
"Anderson-Gram is a wife-husband duo with a smooth natural sound often compared to Kate Wolf and Jim Croce. 
Gorgeous vocals, intelligent, thoughtful lyrics and first rate guitar playing." Amazon.com, Japan
Anderson-Gram is available for:  
Corporate Events  
Private Parties  
House Concerts  
Weddings  
Festivals/Fairs  
Winery Events  
Fine Dining Music