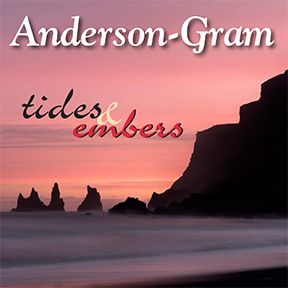 Behind the scenes of our new cd
'tides & embers'
Musicians:
Gayle Anderson Gram & Bob Gram: Vocals, Guitar, Percussion
Neil Anderson: Bass Guitar
Diane Goyins: Keyboard
Steve Schultz: Accordion
Michelle Martin: Violin
Wayne Braun: Harmonica
Kerik Kouklis: Desktop percussion on 'Little Sister'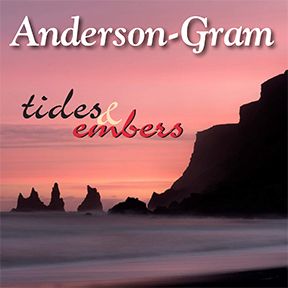 Recorded, Produced, Mixed & Mastered by Anderson-Gram with special Production help from Carol & Kerik Kouklis
Cover Photography: Kerik Kouklis  www.kerik.com
Cover Art Graphic Design: Ruthann Cassidy, Zographix, Inc - Lowell, MA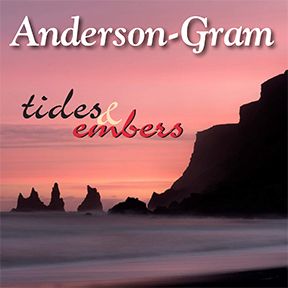 You & Me & the Memories - Anderson-Gram
Cold,Cold Rain - Anderson-Gram
One Kind Word - Geoff Bartley
Little Sister - Anderson-Gram
Caledonia - Dougie MacLean
Nebraska - Anderson-Gram
Down the Boulevard - Anderson-Gram
If You Tried - Anderson-Gram
Misery - Anderson-Gram
Middle Age Delusions - Anderson-Gram
Pacheco - Robin Williamson
The Red Tail Hawk - George Schroder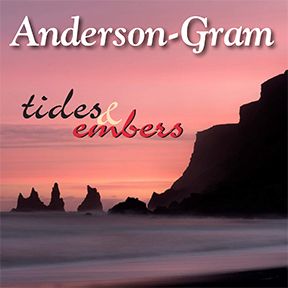 Thank you to everyone who came to a gig, purchased a CD and hired us for an event. We work hard at our craft and it fills us with such joy to be appreciated and to see you singing along with our songs!
We hope this new group of songs brings every emotion to the surface but leaves you smiling and relaxed when the last song finishes and you  let it start all over again!
Wicked pissah thanks to our talented friends & family that played on the CD, Ruthann Cassidy & Kerik Kouklis for making it look cool, Steve MacLean for your masterful guidance during this very long process, the entire Goyins Family for your love & support, Terry Fowler for your continued support, Paula Joy Welter for your generosity & musical support & certainly not least - very special thanks to George Schroder for your generosity.
You all make our hearts soar!